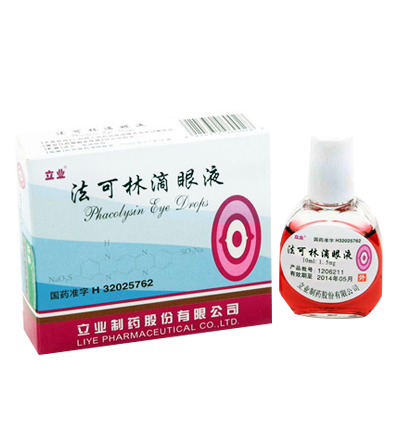 Phacolysin Eye Drops
Generic name:Phacolysin Eye Drops
Approval number:SFDA approval numberH32025762
Specifications:10ml:1.5mg/piece
Drug type:Prescription drugs
Main ingredients:
The main ingredient of this product is phacolysin, with chemical name of disodium 5,14-dihydroquinoxalino[2,3-b]phenazine-2,9-disulfonate.
Detailed description
Phacolysin Eye Drops is used for senile cataract, congenital cataract, traumatic cataract, metabolic cataract and other kinds of cataract, which can significantly improve and treat cataract patients. It is a high-tech product with modern technology.