ABOUT US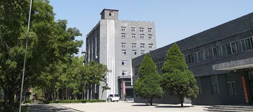 Shanxi Liye Pharmaceutical Co., Ltd.
---- Contribute to human health ----
Shanxi Liye Pharmaceutical Co., Ltd. was registered and established in June 2017. It is located at 21 Huagong Road, Jinyuan District, Taiyuan City, with a registered capital of 45 million Yuan.
Shanxi Liye Pharmaceutical Co., Ltd. is a comprehensive pharmaceutical enterprise which mainly produces Chinese patent medicine preparation and western medicine preparation, supplemented by chemical synthesis API. The production agents include tablet, granule, soft capsule, eye drops, solution agent and API, with a total of 39 drug approvals. Specifically, Cinametic Acid Tablets for cholecystitis, Phacolysin Eye Drops for cataract and Clofazimine Soft Capsules for multidrug-resistant tuberculosis were the exclusive products in China.
The company covers an area of 40,000 square meters, with a total construction area of 26,000 square meters and a green area of 20,000 square meters. The company designs an annual output of 3 billion tablets, 600 million soft capsules, 20 million sterile eye drops, 20 million nasal drops and 10 million granules, with an estimated annual output value of 300 million yuan, 60 million yuan of profits and taxes, and more than 200 employees.

Since the establishment of Liye Pharmaceutical, taiyuan municipal party committee and municipal government, Jinyuan district committee and district government have attached great importance to it. Liye Pharmaceutical upholds the development concept of "creating a first-class enterprise and setting a benchmark for the industry". It is responsible for making good medicine, making medicine of conscience, making medicine affordable for the common people, and shouldering the responsibility of the enterprise to the society.